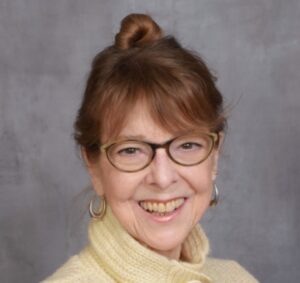 Melinda Walker, MSW, LICSW
Insurance Accepted
First Choice Health Network
Kaiser PPO

Lifewise (Pending)

Premera (Pending)
Out of network Rate: $175/50 min session
Weekday appointments available
As we evolve through life, life changes can be an organic process influenced by inner promptings or by external forces or a combination of the two.  I am very interested in working therapeutically with clients on life changes, transitions, grief and loss. Aging and retirement are other transitions that can affect our sense of self, our identity, our value and potency. The transitions can evoke grief and unresolved issues from an earlier time, but also be an opportunity to grow and re-invent oneself.
Having worked as both a mental health social worker and a medical social worker, I am very receptive to supporting clients that have new or chronic illnesses. As a frontline worker in the medical field, I saw how difficult and objectifying it can be to interface with the medical system and have seen the impact of illness on individuals and their families. I can also support clients who are providers in the health care field that may be experiencing anxiety, stress and burnout.
My approach to therapeutic work is eclectic. Though I lean toward a psychodynamic, insight-oriented model, I adapt my approach to the individual and structure sessions accordingly.  I bring compassion, sensitivity and creativity to the therapeutic relationship and work intuitively with my clients. I listen deeply and bring much life experience to my work. I believe it is important to create room for the expression of the many voices within us so that our individual complexity can be understood and valued.
I am a licensed clinical social worker (LICSW) in the State of Washington, and received my Master's degree in Social Work from the University of Washington. Additionally, I have training in Ericksonian Hypnosis and NLP (Neuro-Linguistic-Programing), which is sometimes referred to as "waking trance." Though I don't utilize these techniques directly, they provide a framework for me to work with and understand the power of the unconscious as it manifests in our daily lives, in our behaviors and decisions.
Whatever your reason for seeking support, I would be honored to walk with you on your journey.