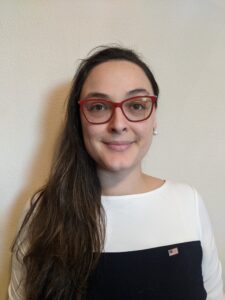 Salomé Valencia-Bohné

, MSW, LSWAIC
Insurance Accepted
LifeWise
Premera Blue Cross
Out of network Rate: $130/50 min session
I am skilled at supporting people going through life changes, including transitioning from Middle School to High School, High School to College, and College to the next step. I am also able to support folks going through the "Quarter life crisis", when they transition to adulthood and start to question their values and identity. I am able to support people going through other life changes, such as significant relationships ending, grief and loss.
I have had the honor of working with a Pediatric Palliative Care team. I have specialized training in Oncology and Palliative care, and am able to bring this knowledge to support patients and their loved ones as they navigate serious illness and loss.
When working with adolescents, I enjoy partnering with their caregivers to ensure that my client is not only getting the support they need in therapy, but also in their lives outside our sessions. When working with minors, it is important to understand that the age of consent for mental health is 13, so my interactions need to be done with my clients awareness and consent. Caregiver involvement is important, especially with situations such as kids on the Autism spectrum, anxiety and depression. It is important for caregivers to know what will help their kids, and what may be triggering so they can build a supportive home environment. 
I primarily provide individual therapy. With minors, caregivers are welcome to attend the beginning or end of our session, with the clients consent. I do not provide family therapy at this time. 
I like to partner alongside my clients to further decolonize the therapy space and co-create collective liberation. I believe that the client is an expert in their lived experience and comes with a myriad of skills and talents that will continue to support the participant's journey.  When working with me, clients can expect a collaborative, empowering, and non-judgmental space where clients direct the session.
I identify as a Mexican American woman. My family immigrated from Mexico, and I was raised in America. I have the lived experience of navigating different cultures at home and outside the home. I have an understanding of and deep respect for my Mexican roots, and understand the social and cultural rules that stem from that. I have also been able to successfully navigate American culture. I enjoy working with folks who have the similar experience of being held accountable to different social rules in different areas of their lives, and integrating both cultures to enable them to live their best life. 
I am a Licensed Associate Independent Clinical Social Worker (LSWAIC) in the state of Washington. I received my Masters of Social Work at the University of Washington. I also completed a Masters in International Care and Community Development at Northwest University. I completed my Bachelors of Psychology at Pacific Lutheran University. During this time, I was an International Student in Scotland for a couple of quarters. 
I am very passionate about developing people to their fullest potential. I have served on boards of a number of different organizations that provide support and education for Social Workers in our community, including the Coalition of Healthcare Social Work (CHSW) and Washington State Society for Clinical Social Work (WSSCSW). 
I also develop, conduct, and facilitate training on Diversity, Equity and Inclusion. I work hard to do my part in changing systems to be more equitable so my child will have a more level playing field when she's ready to join the workforce. 
I have a passion for supporting international students. Being an International Student myself during undergrad, I was able to experience the culture shock that comes from trying to navigate a new country. While completing my Masters in International Care and Community Development, I was responsible for developing programs and helped acclimate students to the US. I have also worked in organizations that support immigrants and refugees. 
I am passionate about supporting BIPOC populations. I have a strong understanding of how systemic oppression has affected BIPOC folks in this country, and work within my community to advocate for education and support around these issues.