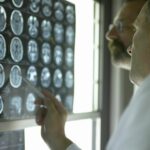 Adjusting to Life Limiting Illness Clinical Supervision Group
Linda Miyake Brandeis will be facilitating a bi-weekly Clinical Supervision group for providers working with patients and families struggling with Adjustment to Life Limiting Illness. This is ideal for those working in Health Care settings. 
Grad school tries to teach us a lot in a short period of time, however, it doesn't always provide us with the tools to feel confident working with patients and families facing end of life care. The purpose of this group is to allow participants to bring cases or topics to the space and process them. Sometimes, it is nice to have supervision outside of your workplace so you are able to be vulnerable enough to bring up your fears and challenges without having to worry about your reputation on your job. 
During this time, we will go through Case consults, treatment planning, documentation, legal and ethical issues unique to this work. We will also discuss how you feel as a clinician in those scenarios. 
These groups will meet every other Sunday virtually. They will start when we have enough people interested to host.
COST:
Total cost for all 6 sessions (9 hours of supervision in total) is $300. Payment is due prior to the first session. The expectation is that all participants will be in attendance for all sessions, with some exceptions allowed. This is to ensure group rapport can be built and it feels like a safe space for everyone. 
WHO:
This group is geared towards folks with an Associate license (LSWAIC), however, it is also appropriate for Social Workers who are already licensed but new to Medical Social Work or End of Life care. Please let us know in your application whether you are wanting to get supervision hours from our time together.
APPLY:
This group is limited to 5 people. Please apply by sending an email to info@peacefulsoulhealing.com with the title "Group Supervision - Life Limiting Illness" with the following information:
Name

Phone number (and best times to call)

Place of work

stressors/concerns specific to supporting patients/families with Life Limiting Illness
Linda will be conducting 20 minute consult calls with each supervisee to give you a chance to ask questions and get a sense if your styles are a good match. 
If you are interested in a group like this but the times do not work for your schedule, please let us know. If there is enough demand, we may be able to create additional groups on different days.